Hi All !
In many discussions with Provance partners and customers, there is always the question for charging the customers for IT Services/Products/Assets.
Therefor i have put together this video and the according files and links to make this real for everybody and get reports like the one below.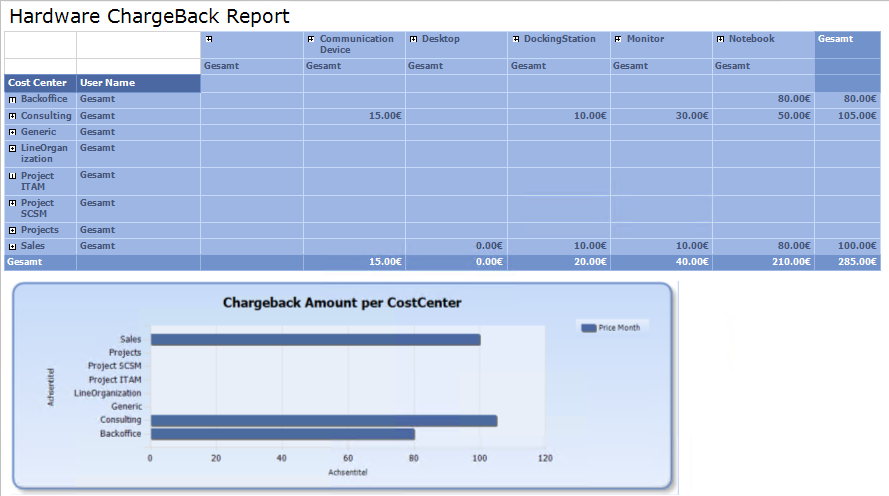 There are 2 videos, the first one will show the solution design and the perspective of the ITAM-Manager, the second part, shows the technical side with Management Packs, Data Warehouse and SSRS Configuration.
Have fun !
Roman
Below you will find the needed files to implement the solution.